Harold W. Clark
From Creation History Wiki
Books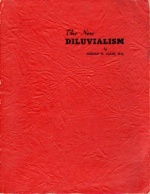 1946. The New Diluvialism. Angwin, California : Science Publications, 1946. 222 p. : ill., maps, charts ; 28 cm. Includes glossary, bibliographic references, and index. Science Publications, No. 1. Preface by Harold W. Clark, January 1, 1946.

Table of contents:
Preface
Chapter 1. By the World of His Power
Chapter 2. The Testimony of the Rocks
Chapter 3. The World that Perished
Chapter 4. The Face of the Earth
Chapter 5. Treasures of the Snow
Chapter 6. The People of the Wilderness
Chapter 7. Neo-Creationism
Copy signed: Sincerely, H. W. Clark.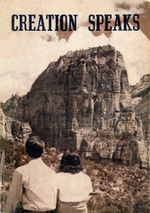 Table of contents:
What Do These Things Mean?
"In the Beginning"
"Let the Earth Bring Forth"
Each After His Kind
Death and Decay
To Destroy the Earth
A Flood of Waters
After the Flood
Paganism or Literal Creationism
Creation and Science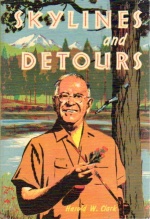 Table of contents:
Preface
Chapter 1. New England Heritage
Chapter 2. Prairie Pioneers
Chapter 3. To a Land That I Will Show Thee
Chapter 4. Skylines
Chapter 5. Detours
Chapter 6. Summers at Albion
Chapter 7. Edgemont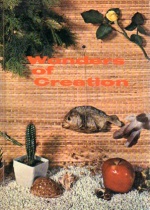 1964. Wonders of Creation. Mountain View, California : Pacific Press, c1964. 134 p. : ill., photos ; 25 cm. Includes index.
Table of contents:
The Birds Will Tell You
Who Made Birds Fly?
The Beasts Will Teach You
"The Fish...Declare"
Treasures of the Sea
"The Plants...Will Teach You"
The Making of a Tree
The Desert Shall Blossom
Winged Miracles
Marvels of the Insect World
All Things Beautiful
Divine Geometry
"Fearfully and Wonderfully Made"
Each "After His Kind"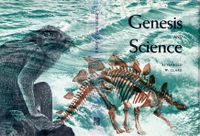 1967. Genesis and Science. Nashville, Tennesssee : Southern Publishing Association, c1967. 124 p. : charts ; 20 cm. Includes index.
Table of contents:
Preface
Each After His Kind
The Tree of Life
Who Were Your Ancestors?
Following the Pattern
The Fossils and the Flood
The Flood Story in Stone
Water, Fire, and Ice
Pagan or Christian?